It's time for Father's Day fun! At Encore Resort at Reunion, the whole family can celebrate Father's Day and watch dad enjoy every second. Keep reading to see the top 5 reasons Encore Resort is the best place ever for the best dad ever.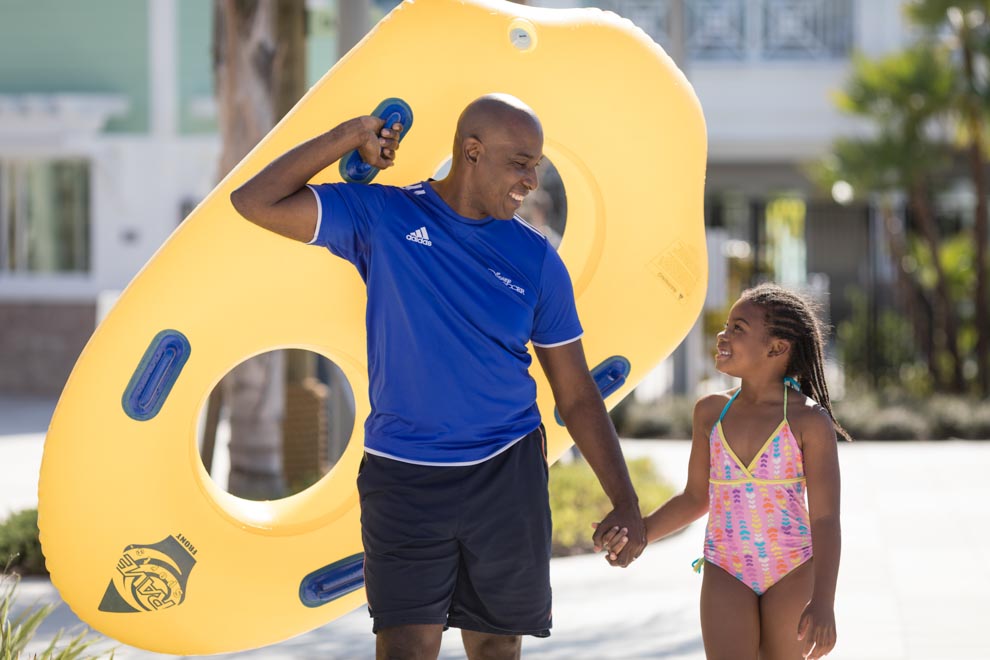 1. Epic, 10-Acre Water Park
Dads love thrills! And what's more thrilling than our 10-acre water park? With 3 exhilarating slides, a giant pool, and more, the Encore water park is a dream for dads and their thrill loving families.
q
2. Spacious Resort Residences
Encore Resort's beautiful and modern resort residences allow even the biggest of families to all stay together under one roof. This means Dad can enjoy quality time with everyone all the time. Plus, movie rooms and pools are perks of staying in one of these private, secure homes.
3. Amazing Sports Facilities
Sport-loving dads will have the time of their life at Encore Resort. Filled with amazing sports facilities for favorites like soccer, tennis, volleyball, basketball, and more, Encore is the place for some friendly-family competition or wholesome team efforts. Here, Dad can make memories on the court.
4. Delicious Deals For Dad
In the spirit of Father's Day, Finns Restaurant is offering some special treats for the special day. On Father's Day, dads get a complimentary drink! After 4 p.m., Finns is also offering a delicious $18 Prime Rib Dinner. Only the best for Dad!
5. Orlando's Nearby Wonders
Encore Resort at Reunion is minutes away from Orlando's beloved theme parks. This means fun family time is never far away on or off the Encore property. Along with enjoying Orlando's award-winning attractions, dads are sure to love our complimentary transportation to and from the parks.
As you can see, Encore Resort is a dad's dream come true. We hope you enjoyed our top 5 reasons dads will love spending time at Encore Resort at Reunion.
Share With Your Friends & Family